Aha! Finally a sort of fashion post,haha. Was watching TONS of Gossip Girl season 4 videos at youtube & I really can't wait to start my marathon! My favourite style star from GG would have to be Taylor Momsen aka Jenny Humphrey. I love Serena though but sometimes her looks can be pretty boring & I like something daring,bold & has a little bit of rocker chic look into it,starting from season 1,Taylor's look was more of a sweetish look,she plays up with babydoll dresses & as the seasons go by she starts leaving her hair long,thicker eye make up & finally,stockings,dark clothes & anything studded,basically the kind of things I love.
Pictures of Taylor Momsen & some of her looks that I just enjoy looking at
♥
♥
Wow I love those shoes,the dress & the jacket.
I just love everything about this look,her shoes,her stockings,everything!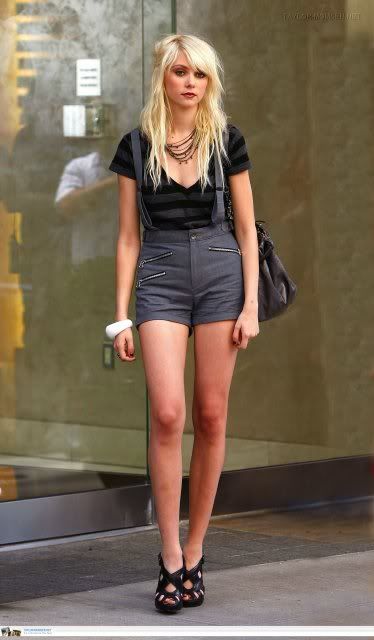 I also happen to be in love with her body & long legs.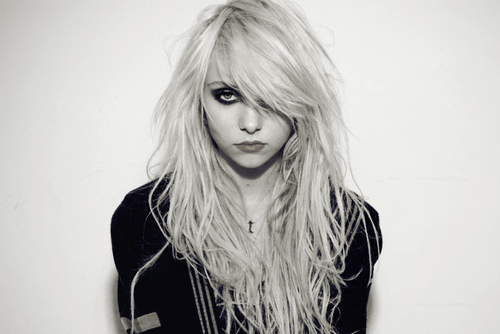 Partly why I wanted to bleach my whole hair & turn into a blonde.
Oh yeah I love the bag but look at Ed Westwick aka Chuck Bass's face,major LOL.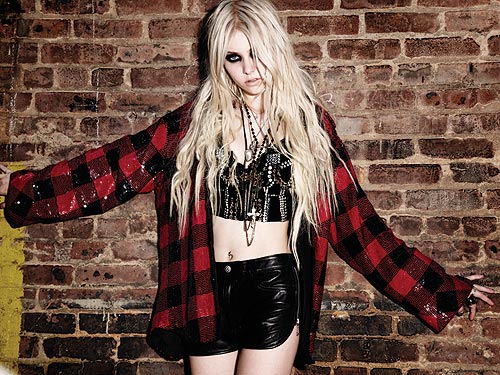 People talk bad alot about this girl,but behind all that I still enjoy her personal style & I believe that she's just doing her own thing,her make up is actually very very smoky & usually she wears red on her lips,or sometimes maroon,more of a gothic feel.
She changed alot,from a little girl that acted in The Grinch,yes that was her. But still,her taste for both music & fashion is really something I admire because I also love rock & roll. Yeah,somehow,she makes me wanna go ahead & put on that red lipstick,get my tattoo done,wear fishnet stockings,booties & awesome clothes & not give a damn what people think :)
#1
#2
#3 (Now)
A special Taylor Momsen inspired look created by me
♥
Sheer front corset top from Dolce & Gabbana
Crepe crop blazer from Topshop
Faded denim shorts from konasports.com
Bamboo Colada19 ankle boots from cutesygirl.com
Fashion city bag with flap from Zara
Long red swarovski heart necklace from 1928.com
Did I mention that Taylor's in a band called The Pretty Reckless.
Check them out.
Tata,
xoxo